🛑 Stop Doing These Drills!
Don't take my word for it. Watch the video below to see with your own eyes...
Scroll down to see how you can get instant access to The .400 Hitter Workshop (and a treasure trove of other hitting courses) inside of Baseball Education Center's Hitting Bundle at a massive 98% discount!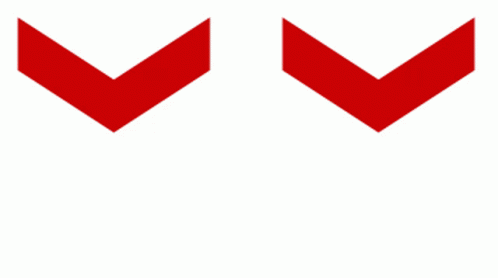 Exclusive Subscriber-Only Limited Time Offer Ends at 11:59PM PST Tonight!
Baseball Education Center's Hitting Bundle Includes Everything You'll Ever Need To...
Increase Exit Velocity, Improve Launch Angle, and Drive The Baseball Consistently
PLUS: You'll Be Equipped With The Tools Needed To Hunt Pitches, Hack Pitchers, and Develop The Mindset and Approach of a Professional Hitter!
Here's The Incredibly Long List Of Premium Hitting Courses You're Getting From Coach Paul Reddick and Coach Mike Ryan:
The .400 Hitters Workshop 

New Rules Of Hitting 

Truth About Hitting 

Awesome Batting Practice 

Hitting Hacks Report

21 Things Every Father Should Know If His Son Is Going To Be a Great Hitter 

Hacking The Pitcher 

The Lost Ted Williams Hitting Secret

Battle Tested and Game Ready Hitter

Hitters Strength Drills 

Explosive Hitting Drills 

Wiping Out Hitting Flaws 

At Home Hitting Plan

Trouble with the Curve? Here's How To Hit A Curveball...

Lacking Solid Contact?

The Top 5 Myths Of Hitting 

Too Many Strikeouts? Watch This! 

The Art of Scouting Hitters

The Mindset of Elite Hitters On Gameday 

Warm-Up Hitting Routine 

How To Track The Right Info For Better Game Performance

Creating A Dynamic Team Hitting Practice 

5 Ways The Batting Tee Ruins A Swing and How To Overcome It 

Game Day Strategy: "Commit to Hit" 

Is Your Son A Pop-Up Machine? 

The New Age Hitter: What Every Player, Parent and Coach Needs To Know 

The Mentally Tough Hitter: Train The Brain Like a Game

Does Your Son Hit Too Many Ground Balls? Watch This! 

The Top 3 Drills Used to Create Exit Velocity 

The Magic Formula For Hitting Power And Pitching Velocity Masterclass 

The Truth About Opposite Field Hitting 

World Class Timing for Hitters Masterclass 

The Bullet Proof 2 Strike Hitter 

Every Hitting Problem Your Player Could Ever Have… Solved! 

Hitting Ugly 

The Truth About Bat Speed Exit Velocity Power and Launch Angle 

Ultimate Hitting Practice

Pre-At Bat Routine 

Hitting Power Summit
PLUS: You're also going to get access to "Can't Catch Up? Problem-Solving for Hitters Who Are Too Late On Pitchers"... "Early and Ahead? Problem Solving For Hitters Who Are Too Early"... and more!
Unlock Access To Over $3,900 Worth Of Hitting Courses For 98% Off!
SPECIAL BONUS #2
The Champions Chat 📝
This "Champions Chat" was strictly a result of thinking…
"How can I guarantee results with this?"
So here's what I did.
I had one of our most trusted advisors – a guy who's HIGHLY trained in both the art and science of how to do research and learn the secret inner psychology of people – to interview me about the Champion's Chart and this champion's secret.
But I asked him not to stop there.
I wanted him to grill me…even try to STUMP me…and leave no stone unturned to make sure we glean every last drop of everything I know about this subject from 30 years of coaching players.
If there's even a part of you that still doesn't "get it" after listening to The Champion's Chat , this interview will answer all of your questions for you.
I'm also going to send you this Champion's Chat recording absolutely FREE with your order.
To recap, you're getting the Champion's Chart x2, the Champion's Chart Master Class, the Champion's Chat recording. – all FREE!.
Hitting Bundle
featuring Paul Reddick and Mike Ryan
Yours Today For Three Payments of Just $29!
Unlock Access To The Hitting Bundle Now!
Offer Available On This Page Only...
Limited Time Offer Ends at 11:59PM PST Tonight...
© 2022 | Baseball Education Center