BASEBALL EDUCATION CENTER
Coach Darrell Coulter Reveals The Proven 7-Second Strategy That
Transforms Any Pitcher Into An Ice-In-Your-Veins, "Zero Hesitation", Big-Game Performer!
If Your Son Has All The Tools But Struggles To Bring His Best Stuff On Game Day, Coach Coulter's Simple 7-Second Strategy Is The Answer You've Been Waiting For!​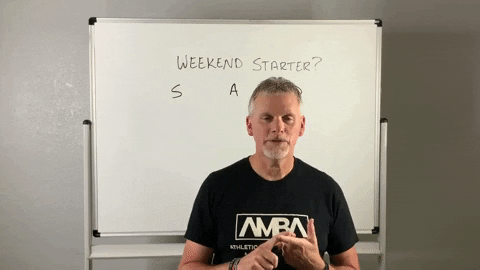 Coach/Dad,
Let me get straight to the point:
There's no such thing as a 'neutral' pre-pitch routine.
Your thoughts before every pitch will determine whether you confidently select the best pitch and execute on it…
…or tighten up… second guess yourself… and let hitters read you like the Sunday paper.
Unless your son has an iron-clad pre pitch routine, he's destined to underperform, no matter how talented he is or how hard he throws.
More on that in a minute.
First…
These two traits will determine how well your son plays this year and whether or not he gets the chances he should.
Too many pitchers struggle to make the jump…whether it's from high school to college, or from college to pro…
If your son has all the tools, but…
He's afraid to throw his pitches in certain situations and counts (and defaults to being super predictable)


He lets negative thoughts get the best of him under pressure



He throws hard but his coach doesn't trust him to pitch in big games
That's why he's not leveling up or getting the opportunities you think he should.
Talent Will Only Take
You So Far
Throwing hard will only take you so far.
Having good mechanics will only take you so far.
Unless he's able to consistently compete when it matters most, it's just a matter of time before he gets overlooked.
The good news?
This problem is much simpler than you think.
Your son either…
Doesn't have a pre-pitch routine that is serving him

He hasn't practiced it intentionally

…or he doesn't have a reliable way to turn it around when things go south in high-pressure moments
The 7-Second Strategy fixes all of that.
It's for any pitcher looking to get to the next level, trust their pitches more, and play with A LOT more confidence and consistency.


When your son sees The 7-Second Strategy, the light bulb will come on.
He'll realize once and for all:
"I can throw 85 good pitches, but If I lose focus on just 3 or 4, it could cost me the entire game."
Every pitch counts.
If he's not 100% dialed in and focused, the self doubt will get real… real fast.
Yes, you need talent and the ability to execute pitches…. but you also need a strategy to handle the pressure (and WANT the pressure).
One such strategy is his Pre Pitch Routine.
Most pitchers won't take the time to map a routine they can go to every single time, least of all in today's "velocity" era of baseball where coaches bow down to the almighty radar gun.
But once he dials in his pre-pitch routine, he'll have every chance to pitch with confidence in high-pressure situations, get back on track when he doesn't have his best stuff, and be the best pitcher on his team.
That's because he'll have a strategy he can rely on to always bring his best on game day.
From High School…
To College…
To The Pros…
Pitchers struggle for YEARS to find something like this.
Most never do.
They walk away from the sport wondering what could have been 'if only' they'd been able to use all of their talent during crucial game situations.
He's Just Minutes Away From Becoming The Go-To, Clutch Pitcher His Coach Calls On In Big-Game Situations
The 7-Second Strategy consists of two PDF's and a 42-minute instructional video.
In the video, Coach Darrell Coulter walks you through a simple 8-step process any pitcher can follow to build the Ultimate Pre Pitch Routine.
This Routine, once implemented, takes just 7 seconds.
Plus, you get Coach Coulter's highly sought-after Post Pitch 5 Second Fix.
The Post Pitch Fix is perfect for when the last pitch, the umpire's call, or anything else didn't go his way and he needs to reset and refocus, FAST.
Both are as simple as it gets and explained in terms any pitcher will understand.
He'll have more confidence as soon as his next time on the mound.
Your Son, With 'Lights Out' Consistency
Imagine it's game day…
It's the bottom of the inning and he's down in the count.
This is the moment most pitchers tense up, exhale harder, and resist throwing their off-speed pitches because they don't trust them.
Instead, your son's heart rate is low. His breathing is steady. 
He's reading the game like he should, trusts his pitches, and always knows the best pitch to throw.
What if he had that kind of steady confidence every time his coach gave him the ball?
Would it mean more playing time, more chances to showcase his abilities, and better odds of 'leveling up' his career?
Bottom line:
The 7-Second Strategy is raw, unfiltered pitching instruction that creates winning pitchers.
Give your pitcher the tools he needs to play more with confidence and consistency starting today.
Coach Darrell Coulter is the creator of the College Weekend Starter Program, and a pitching instructor at Athletic Mission Baseball Academy.
With knowledge gathered from years of coaching young pitchers and the tough lessons of his own professional pitching career, he developed "The Strategic Pitcher Program."
He's since helped 150+ elite High School, College and Minor League pitchers chase their dream of pitching in College and the Major Leagues.
You're simply not going to find better pitching information anywhere else.
Now, for the first time, Coach Coulter reveals the 7-Second Strategy that up until now he only shared with his private one-on-one coaching clients.
Some Of The Secrets In The 7-Second Strategy Includes:
The single, critical key unlocking machine-like consistency and command!

(Tell your son to do this one thing and big-game pressure will roll off his back like a summer breeze)

How to avoid becoming predictable to hitters

(Careful, once your opponents 'hack' your pitches you're in for a rough day!)

The two pillars of unshakeable pitching confidence

(And how to make them a permanent part of your game)

How to remove your emotions and get 'dialed in' no matter the outcome of the last pitch! (Truly the secret to becoming a big-game pitcher coaches know they can count on when it matters)

Why you should never try to throw strikes

(This is a BIG mindset shift that once your son gets it, will unlock more confidence, patience, and control than you ever imagined possible)

The "feel the pitch" secret that ensures you're not tipping your pitches

(When you're at the mound, you're the center of attention. The opposing team is looking for any clue to what you're about to throw. Don't give it to them!)

A simple strategy for what to do when self-doubt creeps in

(Best part: it's easier than you think! Your son will be empowered to counter this success-killer, instantly)

Exactly what it takes to pitch with confidence and be consistent

(Tap into the thought-process of baseball's best pitchers)

How to reset after a bad pitch…or a bad inning!

(This is key to turning things back in your favor and confidently executing the next pitch, inning, or game)

And much, much more!
There's a "sneak preview" of what you'll discover inside the 7-Second Strategy.
His game day results will get better, and practice will get better, too–the key to trusting your pitches.
There's no theory in any of this either.
Just clear and straightforward advice on exactly what it takes to confidently go out there, pick the best pitch, and execute it.
How much does the 7-Second Strategy cost?
You could spend THOUSANDS on pitching coaches who work on his throwing mechanics all day, but if he's not calm and focused in game situations his mechanics won't matter.
The great news is you won't have to pay anywhere near that much.
The 7-Second Strategy retails for just $97.
It's a steal, even at that price.
But if I hear from you today–as in right now–I'll give you instant access for just $97 $7 (you save over 90%)!
Plus, you have absolutely NO RISK thanks to…
Our "No Funny Business" Guarantee!
We stand behind everything we offer 100%.  
If you don't agree the 7-Second Strategy is all that I've said it is (and more), you don't pay.
It's that simple.
Send us an email at any point within the next 60 days and we'll send you a FULL and PROMPT refund, no questions asked.
Plus, you can keep the video and the PDF's.
In this way, you have absolutely nothing to lose—and your son has everything to gain. 
But time is short and you must act fast.
Here at Baseball Education Center not only do we vet every one of our guest instructors like they're applying to work at the CIA…we push them HARD to bring you the best possible deal.
However, the reality is we can't keep giving these away at this low price forever.
That's why this offer is only good for the first 1,000 sold.
The email that brought you here went out to our full subscriber list of over 700,000 dads and coaches.
Translation = These Will Go FAST!
If you want in, get yours today.
Click the button below to order the 7-Second Strategy now:


Featuring Darrell Coulter
Get Instant Access To Darrell's 7 Second Strategy
P.S. A warning… his pre-pitch routine is either serving him… or it's serving the hitters he plays against.
Until he has an iron-clad pre-pitch mindset in place, he'll always be subject to making poor decisions and not executing on pitches as well as he'd like.
Worse:
He'll open himself up to being hacked. Once hitters know how to read you, good luck. You'll get a lot fewer pitches past them.
P.P.S. This offer is ONLY good for the first 1,000!
Once they're gone, the window to uncover these "no hesitation" game-day pitching secrets closes, and your son's chance to throw with the kind of confidence and consistency that gets noticed will have passed him by.
Remember, your son will be getting Coach Coulter's proven 7-Second Strategy and Post Pitch 5 Second Fix, all for around the price of a pastrami sandwich.
Ordering takes no time at all, either.
Do yourself a favor and order NOW while it's on your mind!
Click the button below to order the 7-Second Strategy for just $7:
Featuring Darrell Coulter
Get Instant Access To Darrell's 7 Second Strategy
© 2022 | Baseball Education Center